The toaster oven I've been using during our kitchen remodel is big enough to fit an 8 inch cake, so I went through my old 8 inch square cake recipes and put together a list of favorites. These are all mainly chocolate and vanilla(ish) flavored cakes. Carrot cake and other flavors will need their own list!
First up is Crazy Cake, which gets its name from the unusual technique of making three wells in the dry mixture and putting liquid ingredients in the wells and mixing. Vinegar and baking soda are involved, so you know what that means! Call the kids. Or not. I am 51 years old and still love mixing baking soda and vinegar, so I'm looking forward to making this again and updating the photo.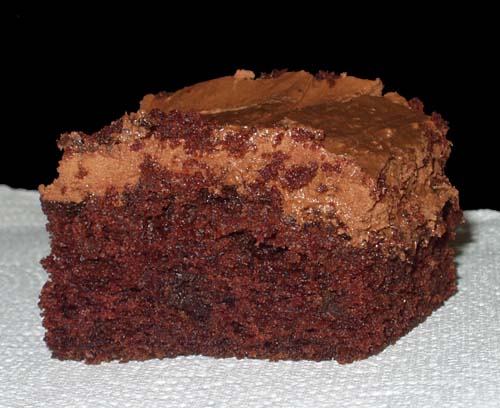 This chocolate cake topped with cherry preserves and a fluffy frosting is excellent! I made it fairly recently and it was a big hit.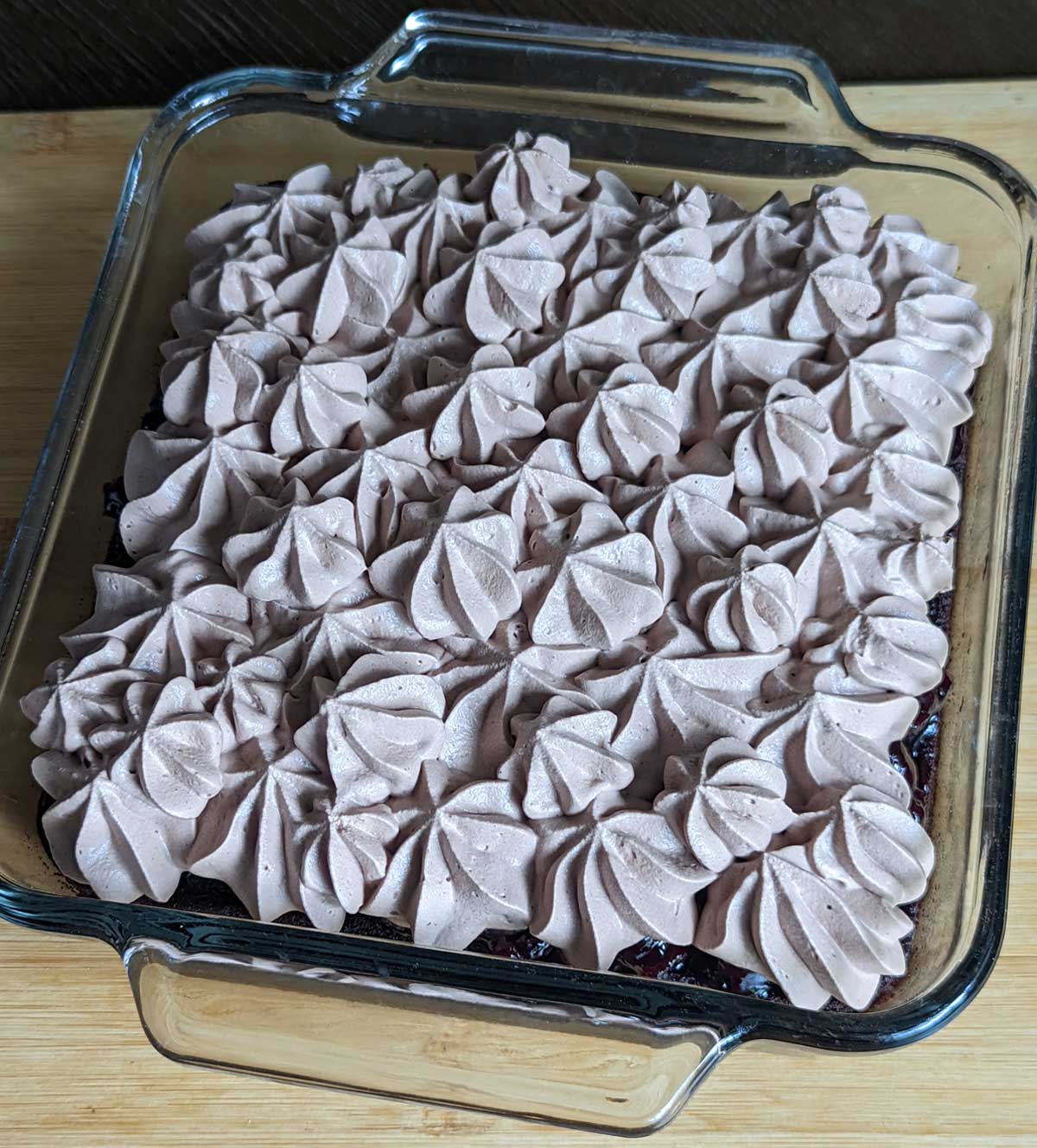 This is a variation on a cake I made many years ago for a Cooking Light contest. Since then I've changed it up a bit and used different size pans including a 7x11 inch. An 8 inch pan should work just as well. We love the fluffy marshmallow and coffee flavored topping, but if you are not in the mood for mocha you can make this as a regular chocolate cake by using your favorite chocolate frosting.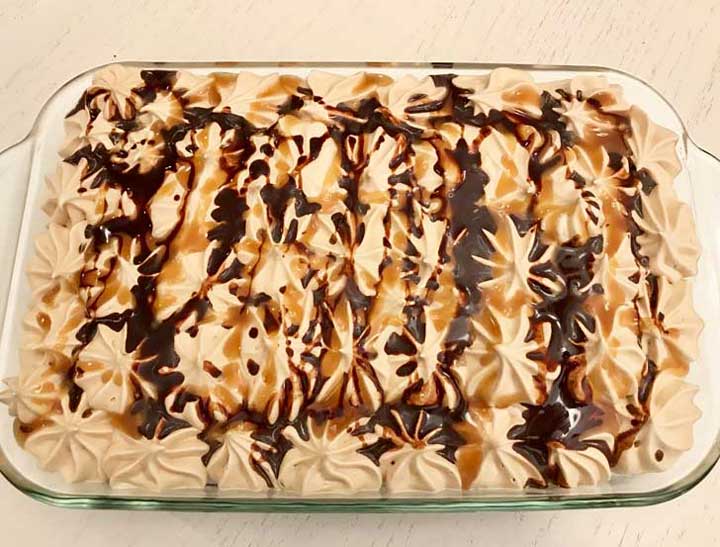 I couldn't make an 8 inch cake list without this one. Troy Chocolate Cake has been a family favorite forever, and it's one of the first mayonnaise cakes I ever made. If you like the idea of a mayonnaise cake but want to make one with cake mix, the Portillo's cake recipe is also a good one. You can halve it and use the 8 inch square if you'd like.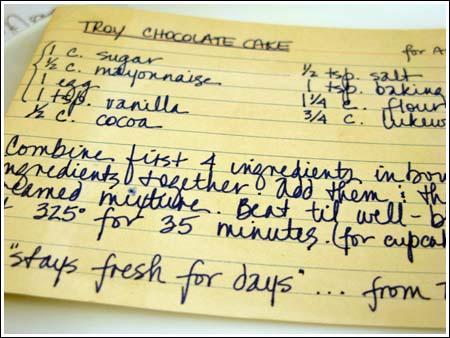 It's been a while since I made this 8 inch cake, but I remember it as being excellent. Results may vary depending on your sourdough. However, this one is worth a try if you have some sourdough to use and want something a little bit different.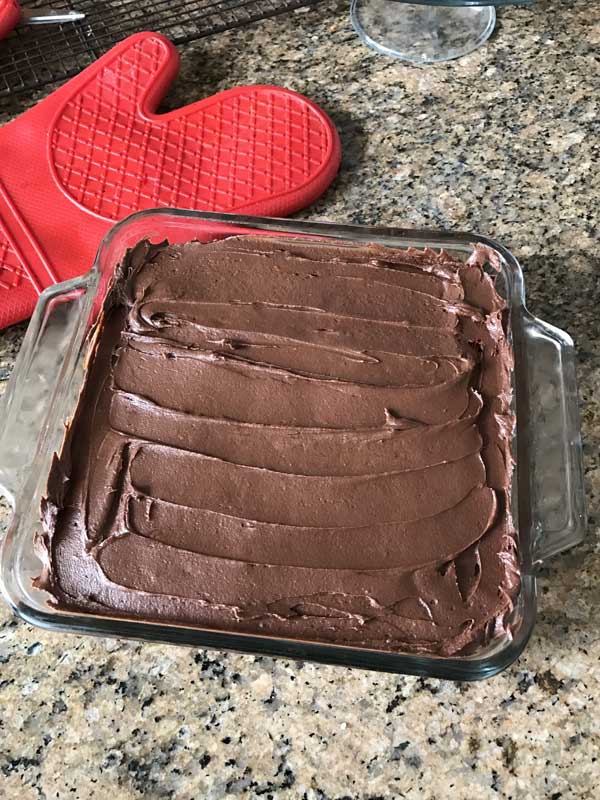 This icebox cake is probably my husband's favorite of all time. I love how the graham crackers "magically" transform into cake and how the flavors really are similar to the old Rich's brand frozen chocolate eclairs.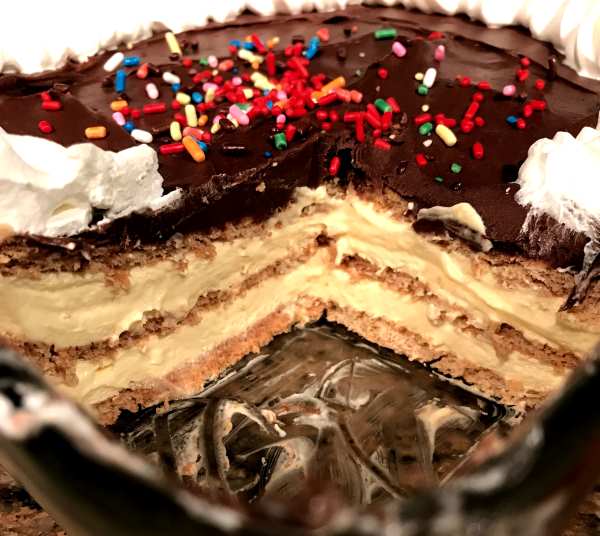 If you're okay with using half a box of cake mix (which is really easy to do if you have a scale), this Boston Cream Poke Cake baked in an 8 inch square is a quick way to get your BCP fix.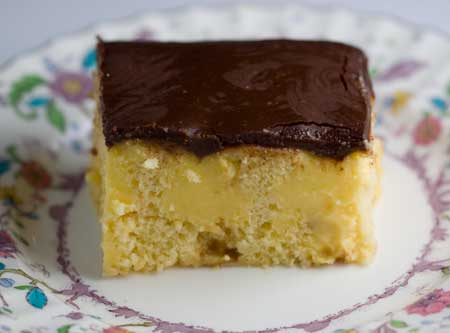 Another one I need to make again soon! There are so many different flavors and textures in each bite. It is good with or without the bourbon.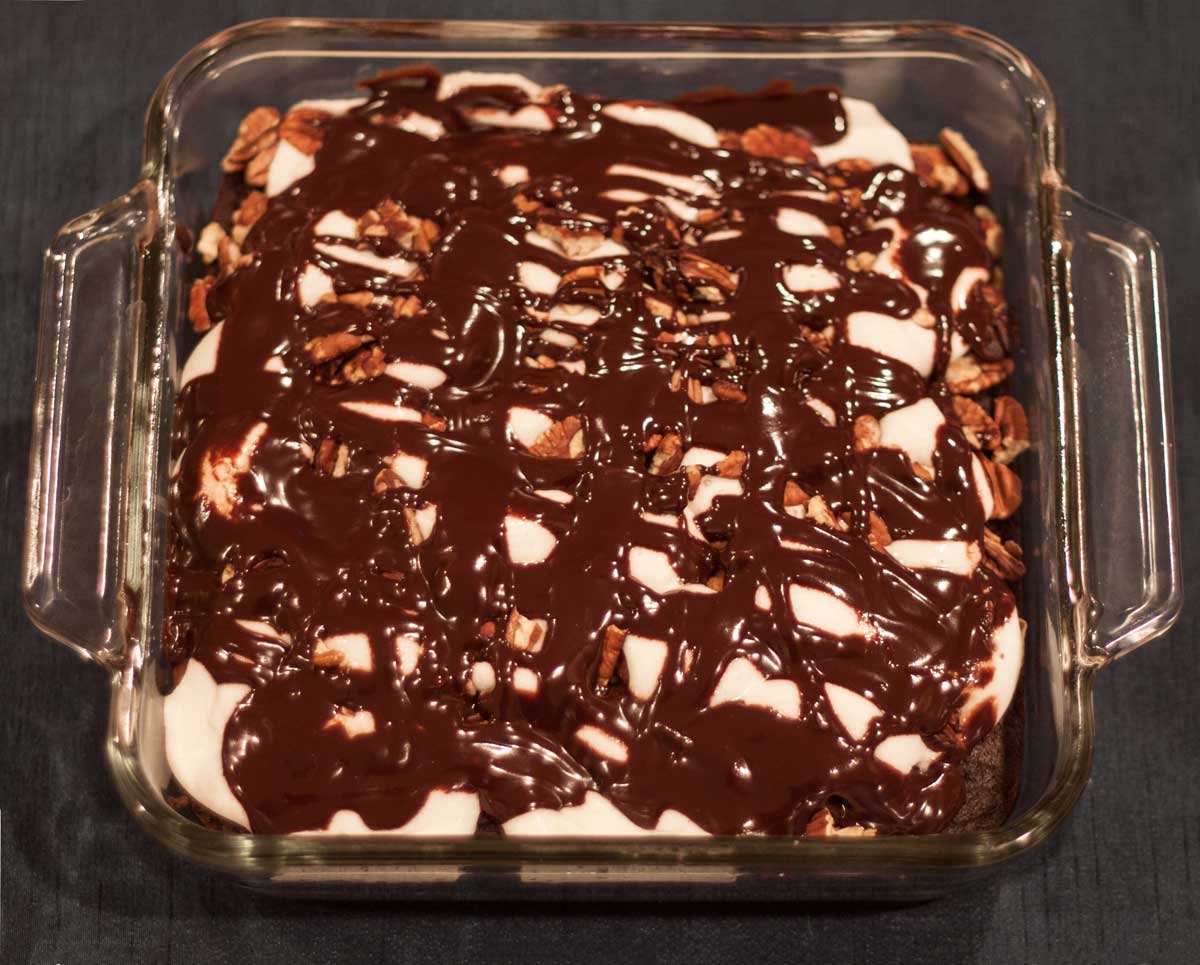 I'm cheating by putting this one on the list, but it halves easily should you wish to make an 8 inch square red velvet cake. Tip: If you plan on making a lot of red velvet cakes this season, do yourself a favor and buy some Americolor Super Red. It's very concentrated, so a little bit goes a long way and you get vibrant red cake.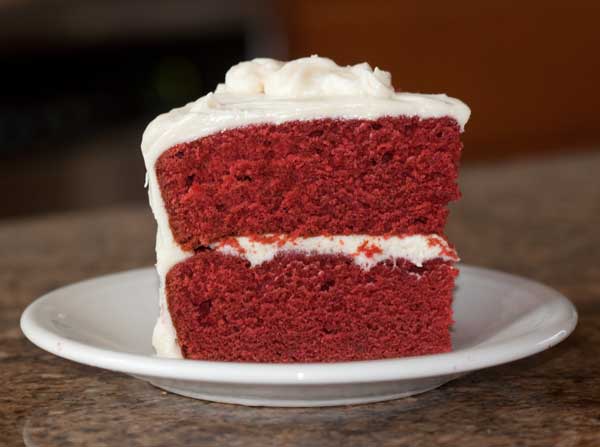 Hungry Jack Chocolate Maple Cake
This old recipe from Hungry Jack is another fun one. It's called Chocolate Maple Cake with Chocolate Maple Mousse. Recipe here. Who'd have thought pancake syrup would work so well in cake and mousse? I liked the cake, but the best part of this recipe was the mousse topping, and I'm sure I used it again on other cakes.