A bizarre concurrence of events to be sure, but yesterday I had all the ingredients on hand to make Nigella Lawson's "Soda Bread Buns with Fennel Seeds and Cranberries" and St. Patrick's Day is tomorrow. So I was able to celebrate St. Patrick's Day with the appropriate fare (at least for the bread course) and try a new recipe.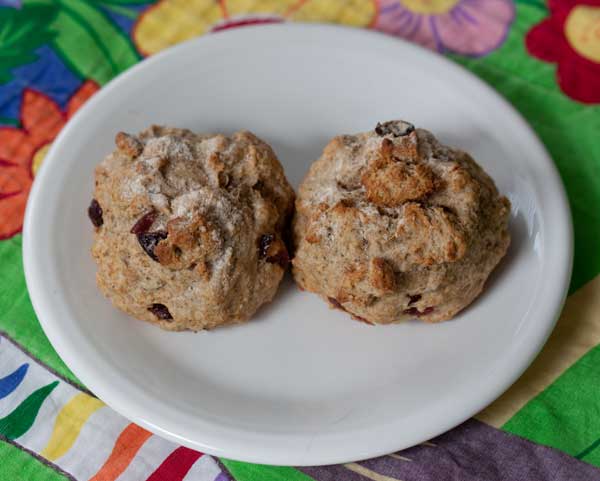 Simply Nigella
The recipe is from Simply Nigella, and in my opinion it's representative of the other recipes in the book. It's easy, yet both familiar and unique at the same time. Some ideas in Simply Nigella have become kind of trendy as of late (avocado toast, sheet pan recipes, pickled eggs, caramelized garlic and slow cooker things), but Nigella's take on the popular tastes of the day is always interesting. I really love this book, and the family is usually surprised and delighted with the recipes because Nigella always throws in something new.
Soda Bread Buns
Now back to the bread or "Soda Bread Buns" as Nigella calls them. The soda bread I know calls for a little sugar, while Nigella's leaves out the sugar in favor of cranberries. If for some reason you have to leave out the cranberries, try adding a little honey or using a different dried fruit because the rolls need that hint of sweetness. In addition to the cranberries she uses allspice which imparts the most wonderful flavor when mixed with the fennel seeds. I thought it was a brilliant flavor combo and haven't yet come up with any great variations, so here's a link to Nigella's recipe in The Daily Mail.