Melissa Clark's recent article on making the perfect cookie box has inspired some holiday cookie tin fun! I really miss going to cookie exchanges (hosting is fun too), so this year I'll try to fill the void with big tins of assorted cookies.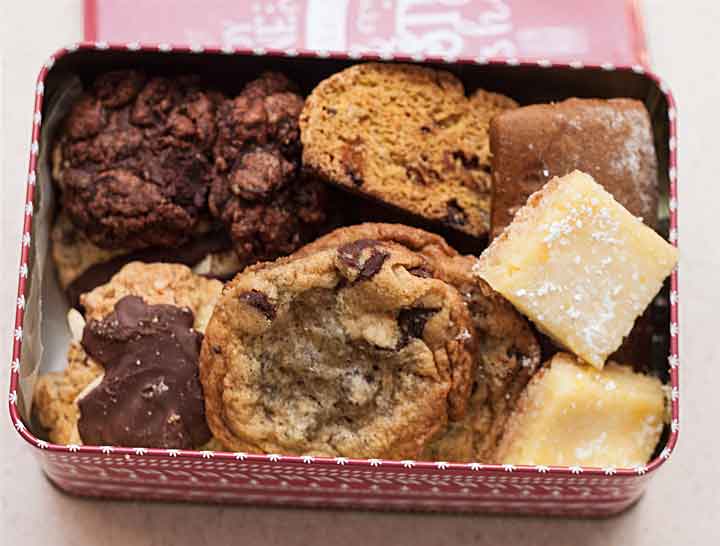 Up until now I was always a little overly concerned with mixing cookies. I didn't want the soft cookies to transfer moisture to the crunchy ones and I worried that vanilla cookies would pick up the essence of the spice cookies etc. Where did all this cookie packing anxiety come from? Maybe too many bad instances with mint? Anything mint should be on its own and I will stand by that. But for the cookie tins, you might as well do a mix -- just mix them at the last minute. For the mix, here are a some suggestions based on Melissa Clark's guide to the perfect cookie tin assortment.
Holiday Cookie Tin Ideas
Candy Tins
If you read all this and are thinking you'd rather make candy, here are some personal favorites.