This list of easy July 4th desserts is a little late, but I enjoyed putting it together because I'd already forgotten about some very good recipes. A few are patriotic, while many are just good cookie and cake recipes you can dress up with red, white and blue sprinkles for the Fourth of July.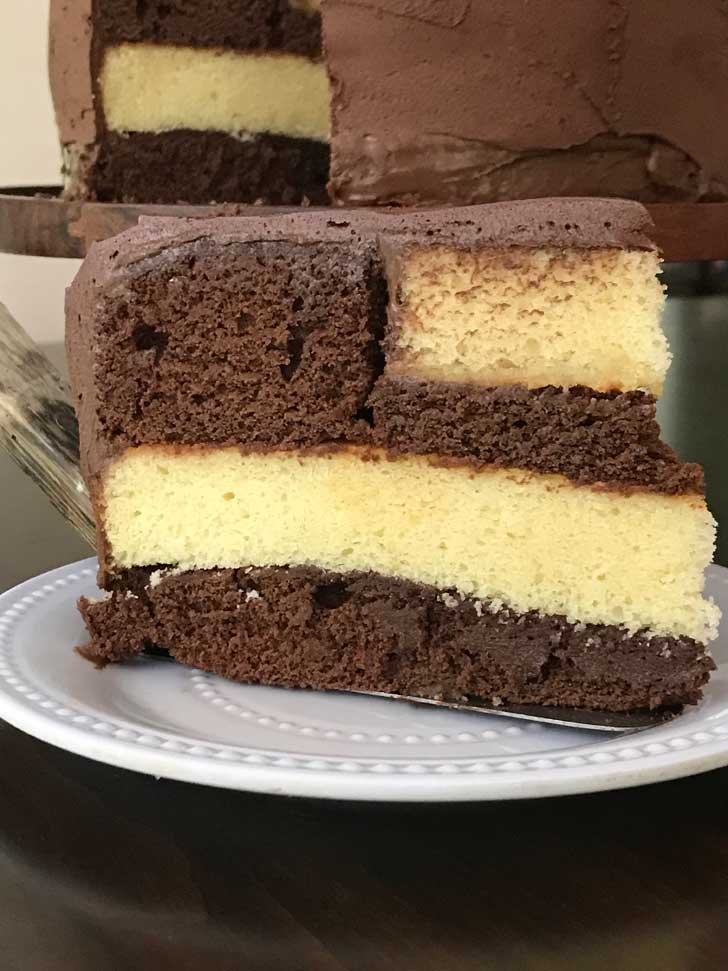 Cakes
Hidden Flag Cake -- I don't have a true recipe for this, but I've described how I made the red, white and blue Hidden Flag Cake on the link. I also made the chocolate one (pictured above) which we like even better.
Red, White and Blue Strawberry Poke Cake -- If you've been thinking about making a poke cake, this is a good one to start with.
Clara's Strawberry Cake -- A "new" old cake recipe that makes a bright pink strawberry flavored Bundt cake. You can garnish with lots of fresh strawberries and throw in some blueberries and whipped cream for Fourth of July.
Next Day Coconut Rum Pound Cake -- This has nothing to do with independence or red, white and blue, but the holiday is a good excuse to make a boozy cake.
Fluffy Cheesecake -- Dress it up with cherry and blueberry pie filling.
Red, White and Blue Mini Cheesecake Cups -- Don't need a full cheesecake? These mini cheesecake cups with streaks of blue and red could stand in.
Strawberry Cake with Pudding Mix Icing -- Another strawberry cake which you can serve straight out of a 9x13 inch pan.
Texas Sheet Cake -- I'm just going to be bold here and say this is the best Texas Sheet Cake on the Internet, but then I really like icing with sour cream in it. This is only a July 4th dessert in that it is really easy and you can serve a whole lot of people.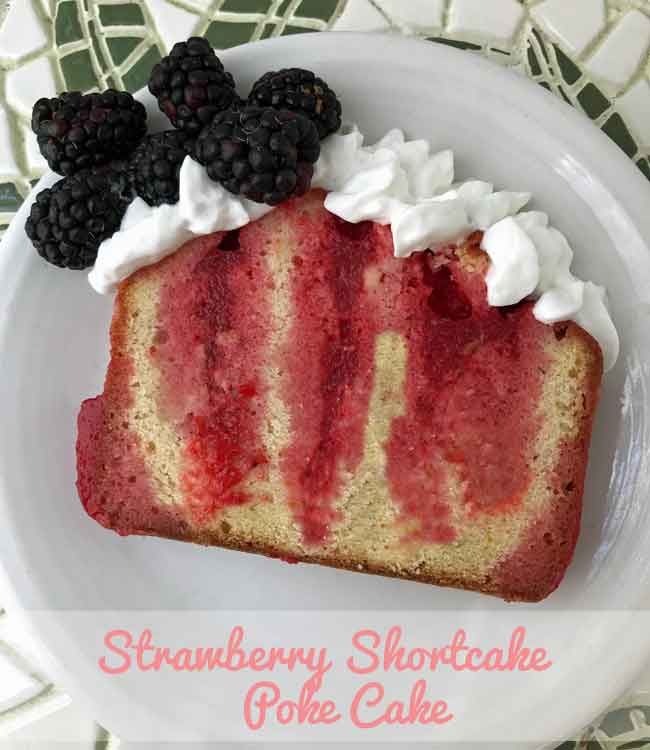 Cookies and Bars
Cookies & Cream Pudding Cookies -- Decorate with some patriotic sprinkles and the red, white and blue themed Hershey's Cookies 'n Creme Bars if you can find some.
Red Velvet White Chip Cookies -- I recommend using regular white chocolate chips rather than the cream cheese flavored ones.
Salted Two Way Brownies -- Another fun and easy recipe you can make without messing up a lot of pans.
The Best Chocolate Chip Bars -- Basic but good tasting chocolate chip bars designed for a 9x13 inch pan. To make them patriotic you can add red, white and blue M&Ms.
Crumbl Chocolate Chip Cookies copycats. I still think these are the most like the chain's as far as copycats go.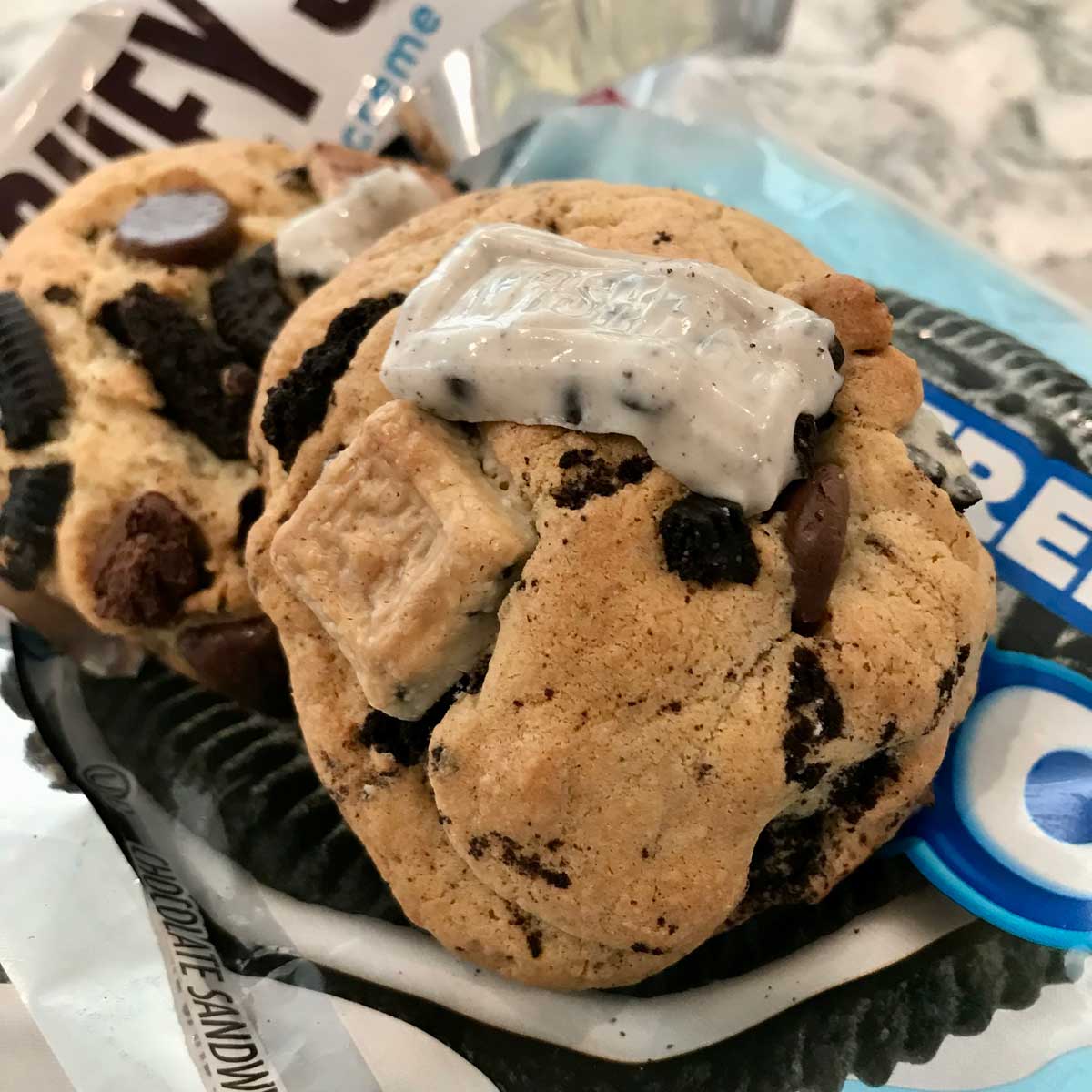 Ice Cream and Pudding Desserts
Saltine Brownie Ice Cream Sandwiches -- These are so good! Our family is due for another batch. In the meantime, I think they'd be great for anyone's Fourth of July celebration, with or without red, white and blue sprinkles.
Basic Ice Cream Sandwiches Using Wegmans Copycat Cookies -- The Wegmans Copycat recipe makes really soft, bendy chocolate chip cookies, perfect for sandwiching with ice cream. Or make Basic Ice Cream Sandwiches. I need to update the photo for this recipe.
Layered Strawberry Dessert -- My description of this dessert does not make it sound very good, but it would actually be a perfect July 4th dessert.
Easy Blender Vanilla Ice Cream -- A new one I just posted a few days ago. I really love this ice cream recipe which doesn't call for making a custard. You just throw everything into the blender and transfer to the ice cream maker.