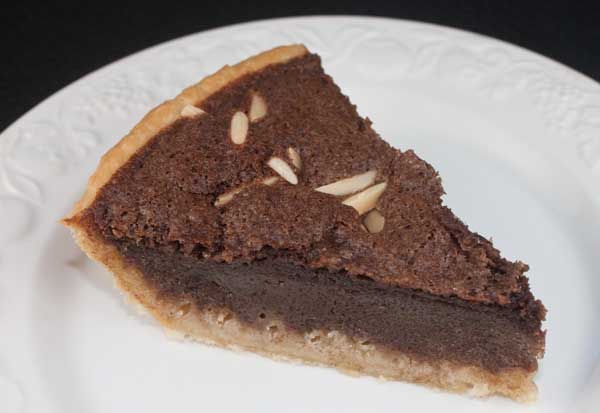 It's nice when a new kitchen gadget actually does what it's supposed to do, which is why I am dedicating this post to the Slice Solutions 9-Inch Sectioned Pie Pan Set
. It's a 9 inch pie pan with a top and bottom that separate in springform fashion, and has a divider insert that you put in your pie before baking.
I really needed to take a new picture of Vienna Coffee Pie, so I decided to accomplish that task while also providing this little demo of how the pan works. Here's the unbaked pie full of batter. As you see, I've stuck the divider in the center. The divider, which I sprayed with flour-added baking spray, goes all the way down through the unbaked crust.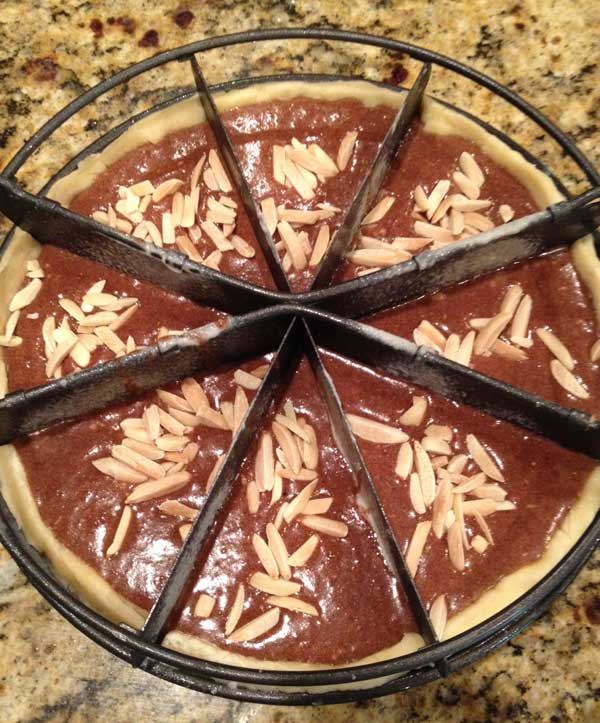 { 1 comment }