It's been a while since I posted a good oatmeal raisin cookie, so here's one I made today using some Indonesian cassia cinnamon — and a lot of it! I used a whole teaspoon and a half, but the cinnamon wasn't overpowering at all. Maybe because Indonesian cassia is just not a very strong cinnamon? I'll have to try these with my favorite type of cinnamon, Vietnamese, which I haven't had in the house for about a year because I never really think to buy it until I'm in the middle of making something (like oatmeal cookies).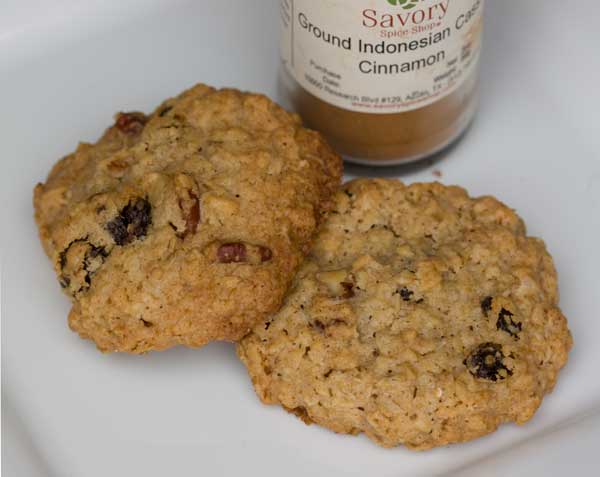 Anyhow, this is a very basic but good cookie — not too thin, not too thick. Adding toasted pecans really rounds out the sweetness.
Just DON'T SAMPLE THE DOUGH. I've never been much of a cookie dough eater, but I made the mistake of trying the raw dough and it was so very tasty that I want to eat it again. Guess I'll have to start buying those pasteurized eggs.
{ 0 comments }