After making this week's Spiced Pumpkin Ice Cream Squares and using half a can of pumpkin, I needed a recipe to use up the second half of the can. These cookies were the result.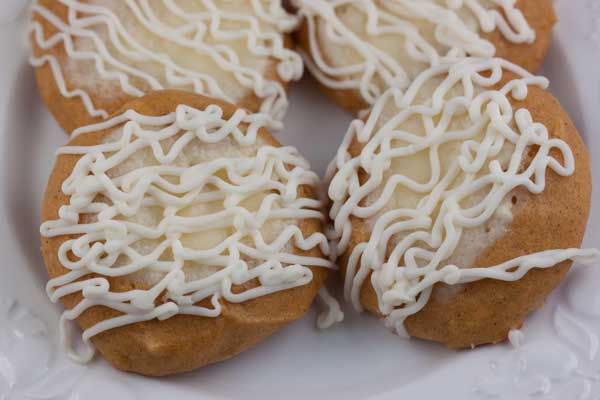 Very soft and cakey pumpkin cookies with a cream cheese filling.
They have a cream cheese filling that's baked on top, and then swirls of cream cheese icing are piped out over the cooled cookies. They're very soft and cake like, so if you want a denser, heartier cookie you might keep looking. But if you want a soft pumpkin cookie, this recipe is perfect.
{ 0 comments }