If you like pizza so much you've considered installing a brick oven, here's a less expensive alternative: a counter top appliance that lets you make restaurant style pizza in minutes. It sounds too good to be true, but since receiving the New Wave Stone Bake Pizza Oven for review, I'm a believer.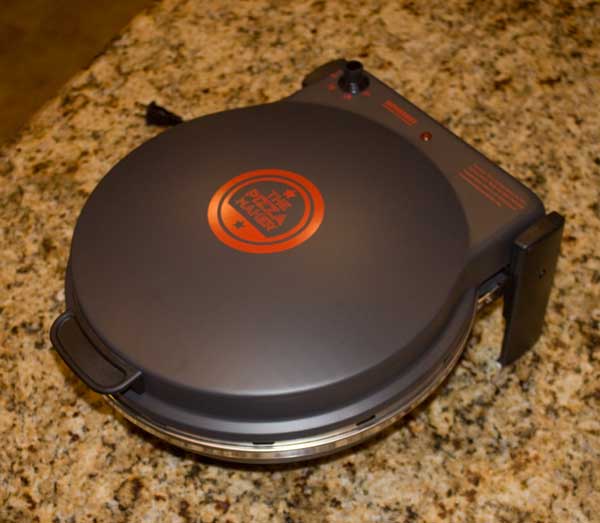 Unlike New Wave's other model which comes with a removable stone and a deep dish; the stone on this particular model is fixed.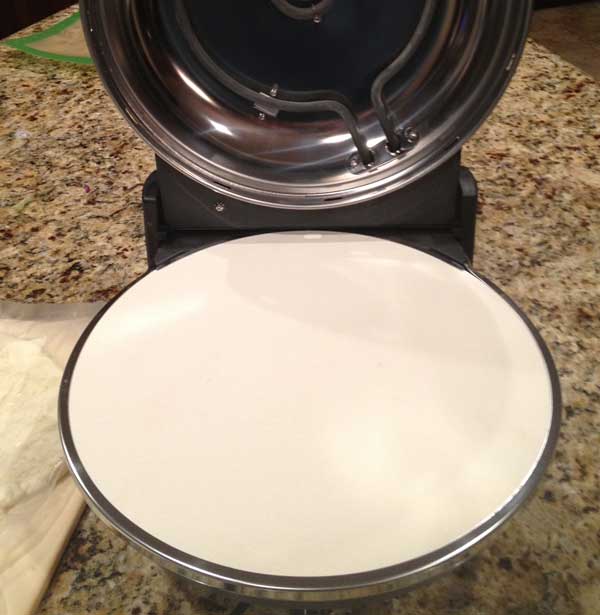 After preheating the oven, you assemble your pizza and slide it on using paddles that come with the oven. This takes a little practice. I've found it easier to just throw the round of dough onto the hot stone and quickly assemble the pizza.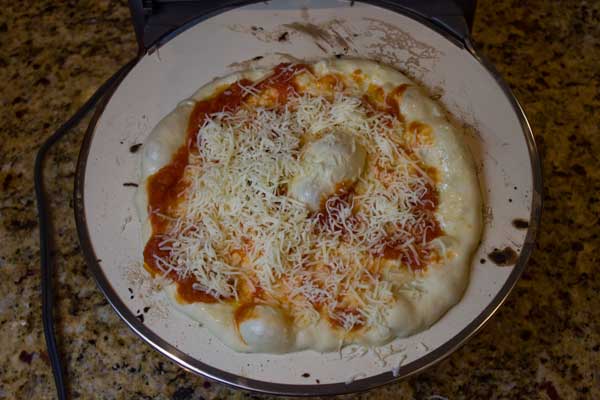 Once on the stone, you close the lid, increase the heat slightly, and wait for 4 to 7 minutes.  The oven will get very hot.  It says it heats up to 710 degrees F., but we've never had to put it on the highest setting.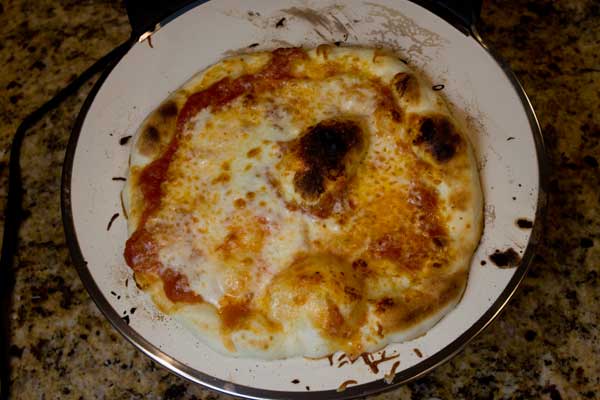 You'll also notice that the more pizzas you make, the more stained and seasoned your stone.  As you can see, we've made a lot of pizza!  I think this oven is forcing us to be a little more creative with toppings.  This pizza's topped with pesto, olives, sun dried tomatoes, peppers, artichoke hearts, mozzarella and feta.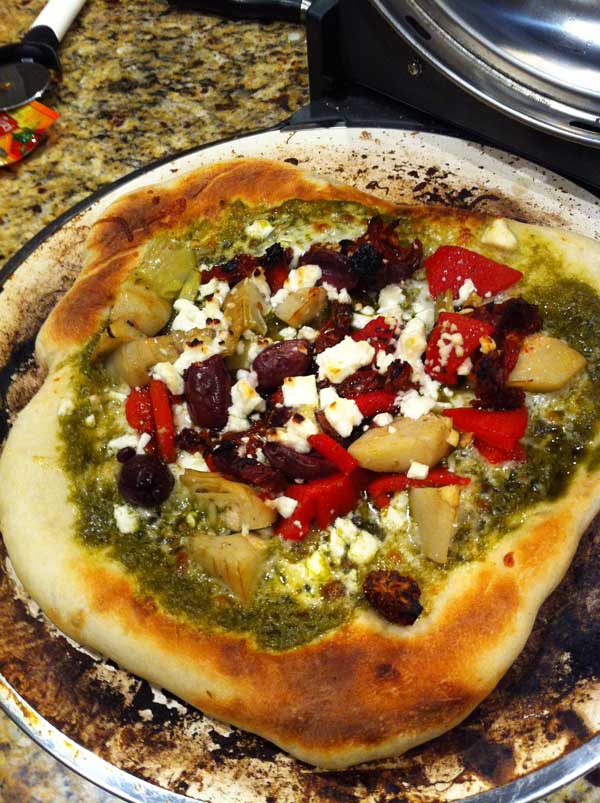 But back to the dough. I've had good results with homemade dough, canned dough and  baked Boboli and Mama Mary's crusts, but my favorite is the homemade dough because it bubbles up and the edges are thick and chewy like the pizza we had in Italy.  I've only used one dough recipe so far, but the oven has inspired me to try a few more and maybe even hunt down some special Italian flour to see if it makes any difference.   So far, I really like this oven.  It will be interesting to see how long it lasts considering all the use it's getting around here!  You can find this model of the oven at Wal*Mart and Best Buy, and both Sur La Table and Target carry the "multi"  version that comes with the deep dish.
I suppose my next item to bake on this oven will be pita bread.  My original recipe has to be baked in a blazing hot cast iron pan in order for it to puff, but I think this stone will do the job a lot quicker and more efficiently.
{ 1 comment }