It's time once again for the annual Cinco de Mayo Treats list.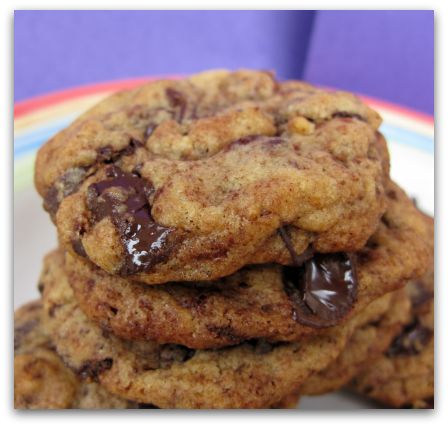 New Additions
Lucinda Hutson's Jalapeno Carrot Cake — A friend is making this and will report back soon. It seems to be a very dense cake.
Chocolate Cinnamon Bundt Cake — Food Librarian recommends this, as does Janice who posted it on the "Go-To" cakes list.
The Tuesdays with Dorie bloggers made Burnt Sugar Ice Cream
Cookies
Mexican Chocolate Chunk Cookies — These were incredible when made with actual Mexican chocolate ( the kind that doubles as drink mix).
Golden Cinnamon Pumpkin Bars — These might be passable as Cinco de Mayo treats, right? Pumpkin?
Mayan Chocolate Cookies — I prefer the Tex-Mex cookies, but these were excellent as well.
Tex-Mex Chocolate Cookies — Excellent chocolate cookies with a hint of chipotle. Make sure you use natural cocoa powder or the cookies won't rise properly.
Priscilla's Fiesta Fudge Cookies — A quick and easy prize winner for kids and adults.
Oaxaca Fudge Bars with Cashew Topping — These bars made it to Food TV Ultimate Recipe Showdown.
Coconut Cut-Outs — Good cut-out dough from Martha Stewart.
Mexican Chocolate Biscotti — Cinnamon chips in chocolate biscotti.
Chocolate Snickerdoodles — Simple and good.
Cakes
Flan Cake — Kind of a strange cake, but fun and impressive if it works.
Frontera's Mexican Chocolate Streusel Cake — Very moist cake. The hardest part is finding the Mexican chocolate.
Tres Leches Cake — Mmmmmmmmm. Three Milks.