Candy anyone?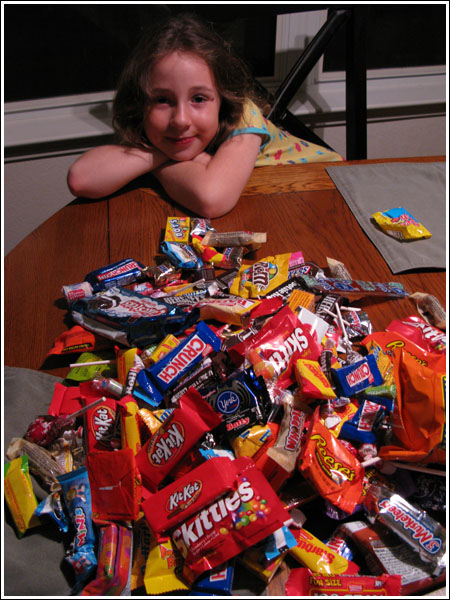 Fuzz made quite a haul! I guess no one could resist a cute little fairy with a hockey injury? That, and it was Halloween.
That little brown dot by her eye is a scab forming from last Wednesday when she got hit with a hockey stick in P.E..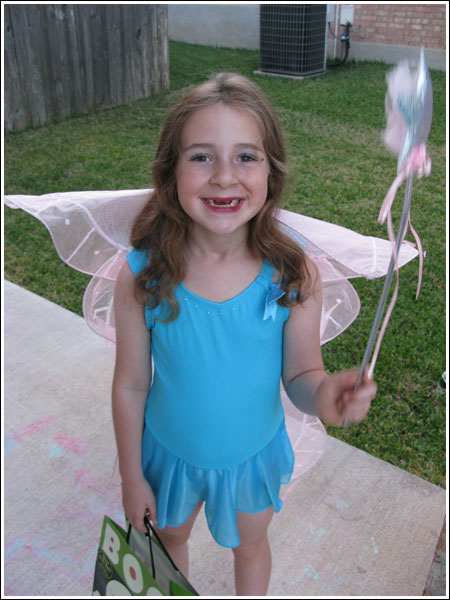 So Halloween is done. We looked forward to it for months, but didn't get any trick-or-treaters. To stave off the post-holiday blues, I think I'll head downtown to Texas Book Fest to see my old friend George Duran and buy his book. I didn't even know he HAD a book until two days ago, but it sounds really good "Take This Dish and Twist It!".
Coby Kummer, who wrote a book about coffee and came up with my favorite biscotti recipe, is also going to be there.