Did you know that wine may help prevent tooth decay? An Italian study suggests that white and red wines are effective in controlling the growth of various strains of streptococci, a bacteria involved in tooth decay and upper respiratory infections. I mention this because I spent all morning at the dentist and had no cavities. Now I know why. Ha. Also, I didn't have time to bake anything so here's a cookie round-up of recipes from other blogs.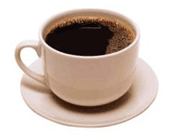 Red Wine Cookies – I tested these a while back and they were fabulous! The wine is a good addition and interesting conversation piece. If you need some cookies floating around during your Thanksgiving feast….something different than pumpkin and pecan pie, I suggest red wine cookies. They're actually called Double Chocolate Cherry Cookies but the wine is what makes them interesting.
Katrina made some huge Molten Chocolate Chocolate Chip Cookies.
McCormick made some Frosted Gingerbread Bars which look a lot like Cranberry Bliss Bars without the cranberries, orange peel, white chocolate or crystallized ginger. It's a recipe worth playing with.
Oatmeal Cookie Guy won an award for his Cranberry Crunch Cookies. 
Smitten Kitchen posted some good looking Chocolate Toffee Cookies.  I like that they appear kind of crunchy, because soft cookies with bits of hard toffee don't do anything for me.
Did I miss any? Yes! A ton! I get frustrated this time of year because there are so many new and great cookie recipes and I don't have the time to bake them all. I end up reverting to chocolate chip.