Here are a few photos I took yesterday at the cat sanctuary at Torre Argentina. You can go there to see the ancient ruins or to play with cats!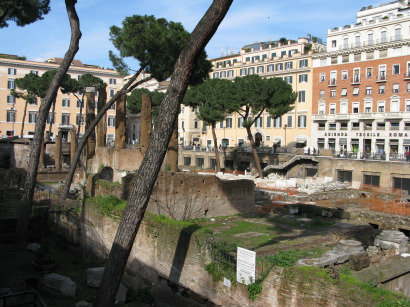 We did a little of both.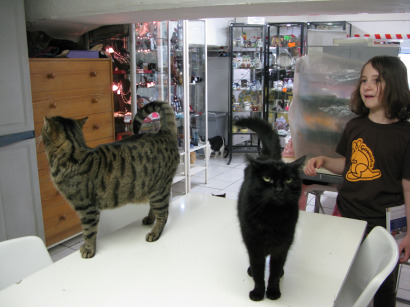 Fuzz made friends with a cat named Paloma. Luckily Paloma had already been adopted.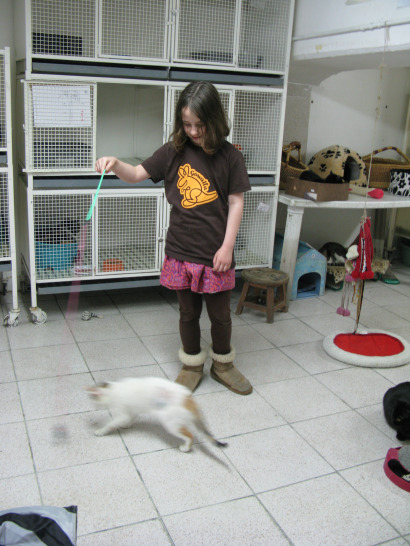 These are just a few of the cats inside the sanctuary. The room was full of them. They were on top of tables, under chairs, walking on counters and others were asleep in their open cages and baskets long the walls. And these were just the indoor cats. The rest of the kitties live outside in the ruins where they are very well cared for. We walked by the ruins again today and saw a volunteer out there brushing them (the cats, not the ruins).