The Girl Scouts are meeting here today so I baked a hodgepodge of favorites known to be popular with fourth grade girls — chocolate chip, oatmeal and double chocolate. Thinking about which recipes to go with made me realize I hadn't posted an updated list of "favorites". So here we go.
Chewy Chocolate Chip — David Lebovitz's Salted Butter Chocolate Chip Cookies are my current favorites. Yesterday I used European style butter and liked them even better.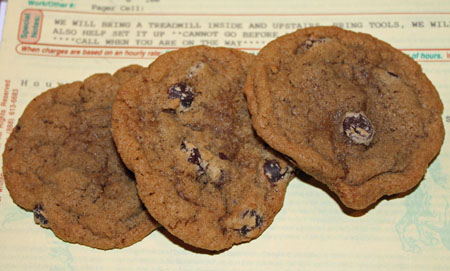 Medium Thick Chocolate Chip — Ultimate Chocolate Chip Cookies. This recipe is still my number one, but it's really best when made a day ahead and I usually forget to make them the day before I need them. The egg trick sounds crazy, but it works.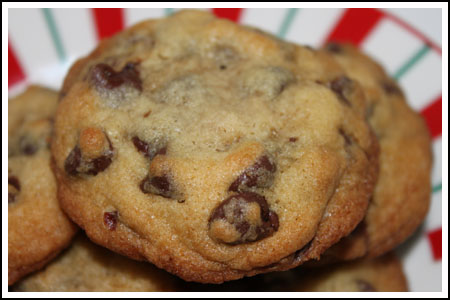 The Easy and Good Oatmeal Cookies were my fall-back cookie, but I'm looking for another one. I have too many oatmeal cookie recipes and can't choose a favorite. I made a batch of these for the Girl Scouts, but have a feeling they'll be the last to go because I used white whole wheat flour and added a ton of raisins.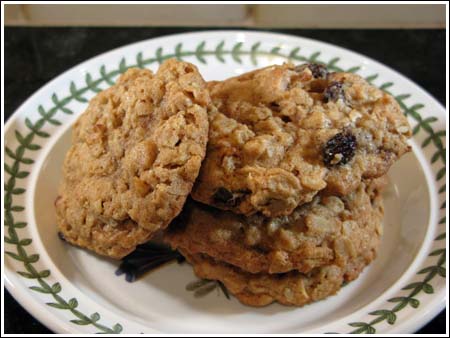 Peanut Butter — Old Fashioned Criss-Cross Peanut Butter Cookies made with a not-too-sweet natural style peanut butter.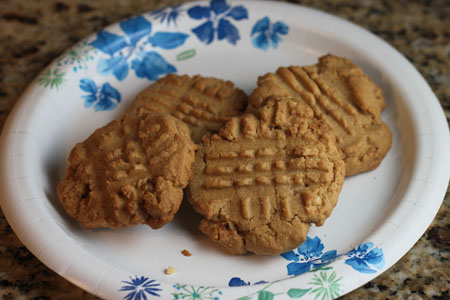 Our Girl Scouts love Pillsbury refrigerated sugar cookies, but for scratch, I'd do with the "Secret Ingredient Sugar Cookies".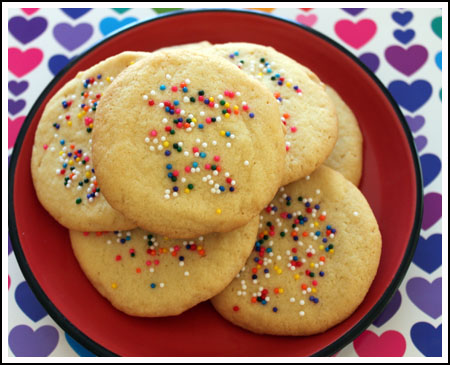 These Frosted Fudge Brownies with Pecans are very simple, not too expensive, and all-around winners.  I didn't think I'd like the pecans, but they are a natural in this recipe and not intrusive at all. I've already made these 3 times.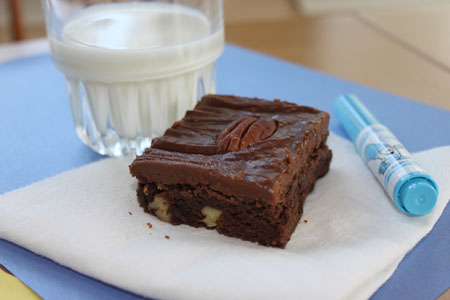 This White Chocolate Macadamia recipe from Roseanne Barr was really good.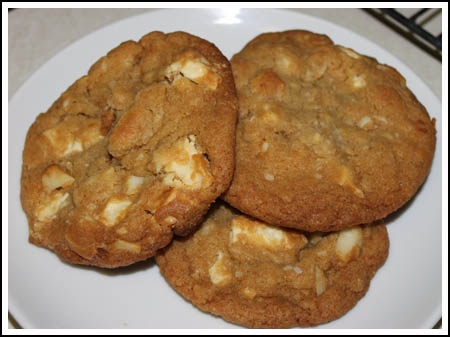 When it comes to Double Chocolate Cookies, my favorites are ones like Maida Heatter's Whoppers which call for lots of premium chocolate. Those cookies aren't always practical, though.  When it comes to a good double chocolate cookie, one that's kid-friendly and easy to whip up at the last minute using things on hand, I like Ultimate Triple Chocolate Chunk Cookies and these Triple Chocolate Brownie Cookies.