Need more suggestions for Valentine's Day? Here's a handy list! It's based on family favorites and things we've enjoyed through the years. I may add to it as the day goes by.
First up, these Mini Chocolate Chip Cut-Outs shaped as hearts. This is an old recipe from the Nestle kitchen designed for those tiny, miniature chips.  I've made these with regular size chocolate chips as well, but the minis work much better. Kids go crazy over these.  Gosh, I really need a new photo.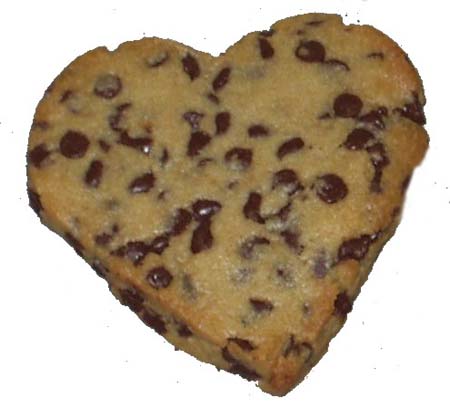 If you feel like building rather than baking, how about The 30 Rock Ice Cream Crunch Cake?  That middle layer is made with a homemade "crunch" mixture similar to what you find in a Fudgie the Whale cake.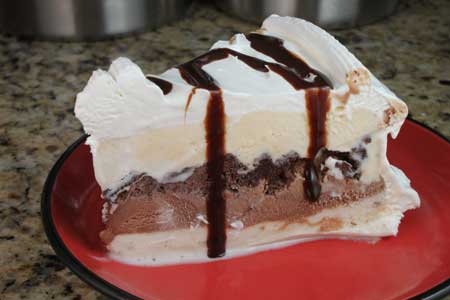 Another easy recipe, these  Fudgy Peanut Butter Brownies start with a Duncan Hines mix.  They served these at the Emmy party where they were the first to go.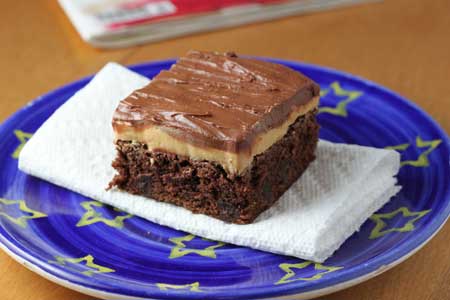 Here's another fun one.  People seem to like these red velvet cheesecake cupcakes.  I think they're okay.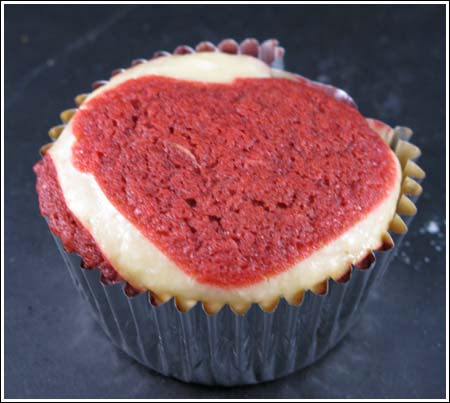 But I'd rather eat chocolate cake!   Here are nine of my favorites.  The one in the photo below is the super easy Troy chocolate cake.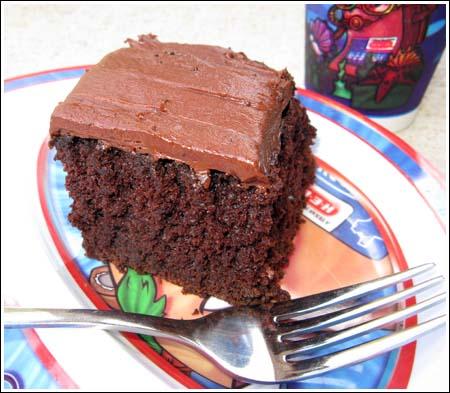 Or you could make a red velvet cake.  This my favorite scratch red velvet cake.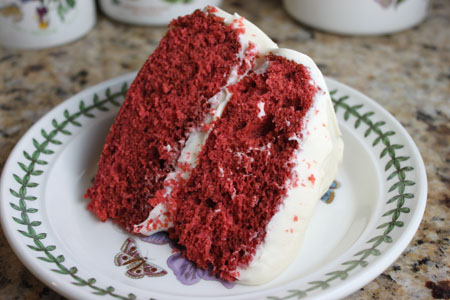 If you're in a pie mood, this chocolate cream pie recipe is one of the best.   It's from Perfect Pies: The Best Sweet and Savory Recipes from America's Pie-Baking Champion
, and the recipe is posted on Dash Recipes.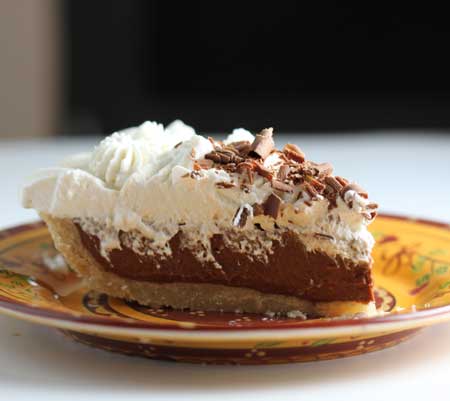 An oldie but a goodie, the Hershey's Chocolate Pie.  You could make this with any kind of chocolate you want, of course.
Similar to that is Chocolate Marshmallow Pie — lighter than French Silk, but just as satisfying.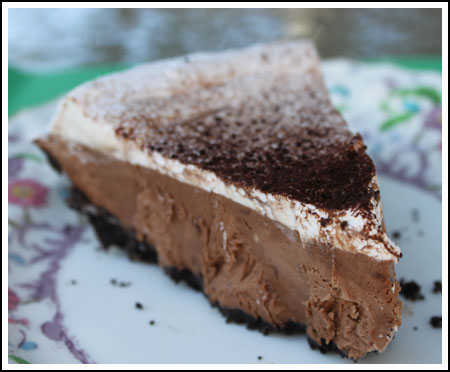 Chocolate Pots de Crème is the perfect easy yet elegant dessert, and this old recipe from Epicurious is my favorite.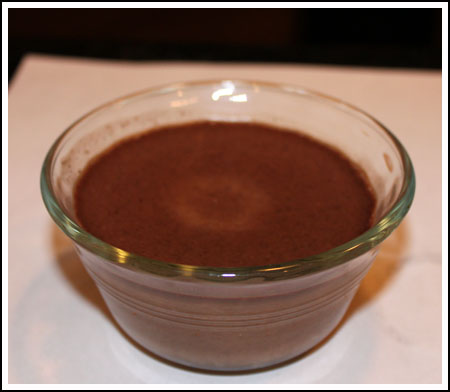 But back to cake.   Here's my Favorite Chocolate Bundt Cake.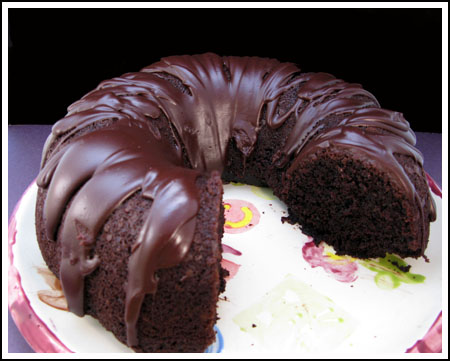 If you'd rather make something a little fancier than cake and like the idea of a recipe just for two, here's Double Layer Mocha Cheesecake for Two.  You'll need a mini loaf pan.