This giveaway has ended, but read on if you are interested in ice cream toppings.
There are seven new toppings in total, four of which are "Simple Delights". You may have already spotted Simple Delights on the ice cream aisle. They come in cute gingham topped jars and call for ingredients you'd find in homemade topping. In other words, no high fructose corn syrup.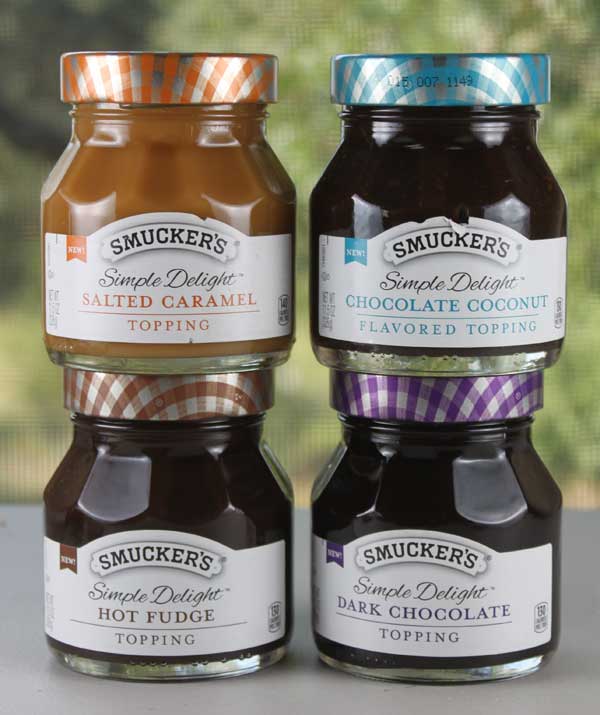 In addition to the Simple Delights, there are two new flavors of Magic Shell — Chocolate Pretzel and Rainbow Sherbet.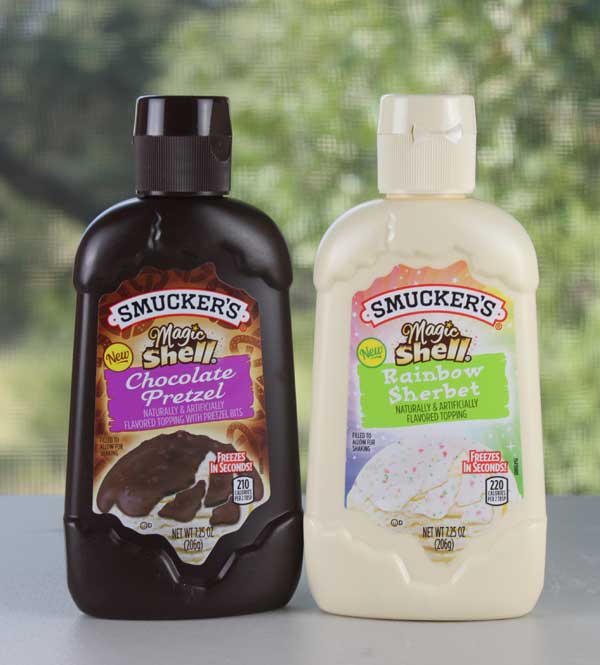 And for the seventh new topping, there's Smucker's Microwavable Hot Dark Chocolate.  This one's sure to please members of the "easily amused club" because it has a thermochromatic label that displays the word "hot" when topping has reached the perfect warm temperature.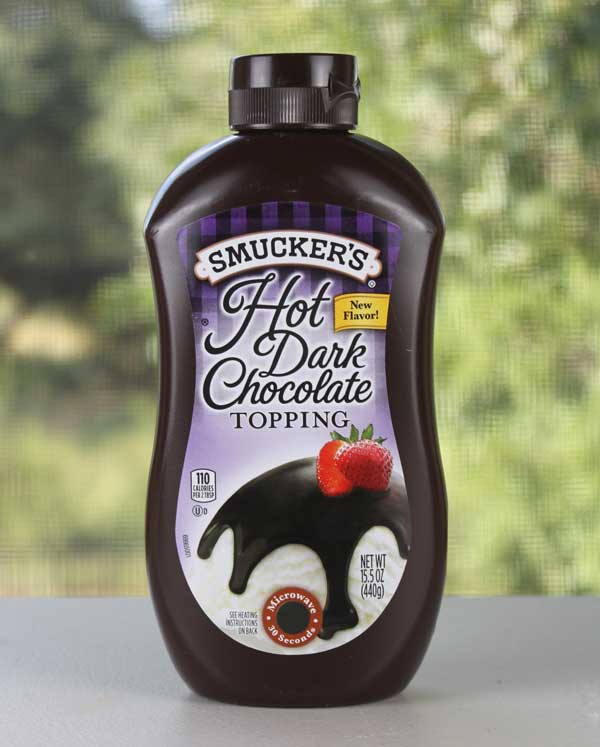 Seven new toppings means more mixing and matching. You can make interesting sundaes, incorporate the toppings into your favorite ice box desserts such as ice cream sandwich cake, or use them as baking ingredients.
Here are three ways our family used the toppings:
I used Simple Delights Salted Caramel topping in in Pecan Pie.  The only change I made to the Smucker's recipe was to add some bittersweet chocolate chips before baking. It was fabulous and will definitely make another appearance around Thanksgiving.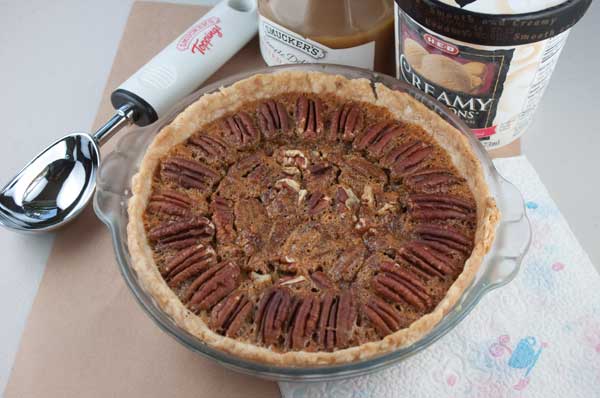 Our second creation was Chocolate Coated Ice Cream Pretzels. We spooned ice cream into the loops of pretzels, set them on a parchment lined tray, drizzled ice cream with Magic Shell, and put them in the freezer for a few minutes to harden.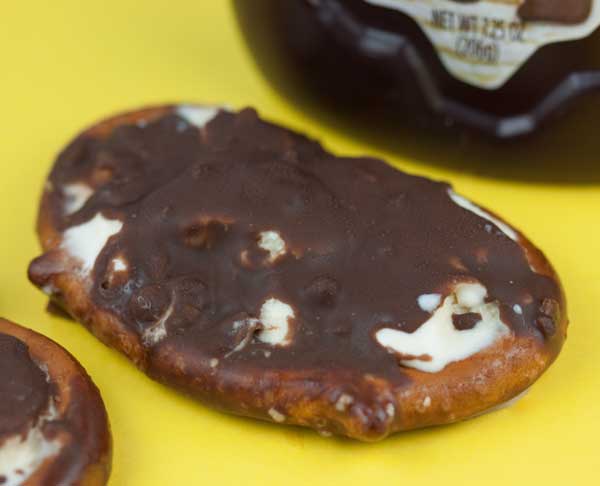 And lastly, musical theatre loving daughter did a twist on Tin Roof Sundae and called it Fiddler on the Roof sundae. It's made with vanilla ice cream, salted caramel sauce, dark chocolate sauce, peanuts and some crumbled almond toffee. I put the photo at the top because it was so colorful.