Halloween is different now that we're empty nesters, but I have fond memories of my daughter's years of trick-or-treating and am grateful to have a kid who was kind enough to share her candy. I surely wasn't that generous with mine! Anyhow, if you do have a trick-or-treater who can part with some of their haul, here are a few Halloween candy recipes. Or to be more accurate, recipes that use Halloween candy. You can take the candy and use it for Thanksgiving and even Christmas treats!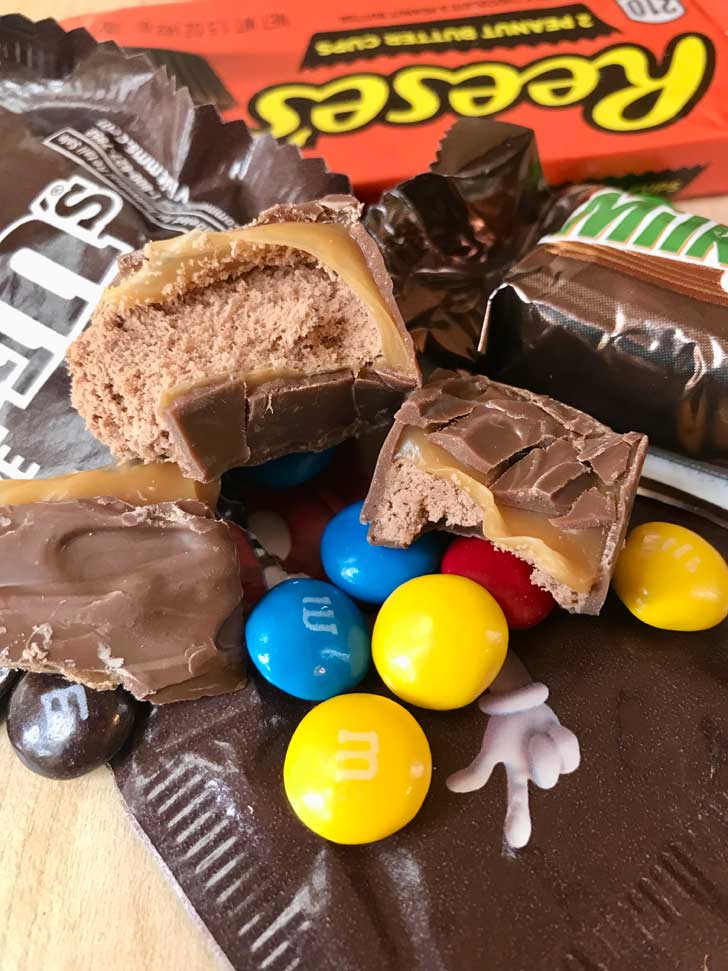 Butterfinger Bars
Milky Way Bars in Baking
The best way to use Milky Way bars is to chop them up, pile them on warm brownies, then let the slightly melted bars set. There are also recipes for Milky Way Cake, but I can't recall every trying one.
Snickers Recipes
Reese's Peanut Butter Cups
Reese's are perfect for so many Halloween Candy recipes, so I am only listing a few top favorites here.
M&Ms Halloween Candy Recipes
I buy these every year because I know that if we don't get any trick-or-treaters, I'll always find ways to bake with M&Ms.
Kit Kats
Hershey Bars and Milk Chocolate
There are tons of things you can do with milk chocolate. The Hershey Bar Pie and the Milk Chocolate Fudge are two that I make fairly often. The Milk Chocolate Pudding is a good one which I should make more often.
Nestle Crunch Bars Recipes
I loved these as a kid, but am indifferent to them as an adult unless they are used in these cookies. Nestle Crunch Bars work well with anything that has malt.